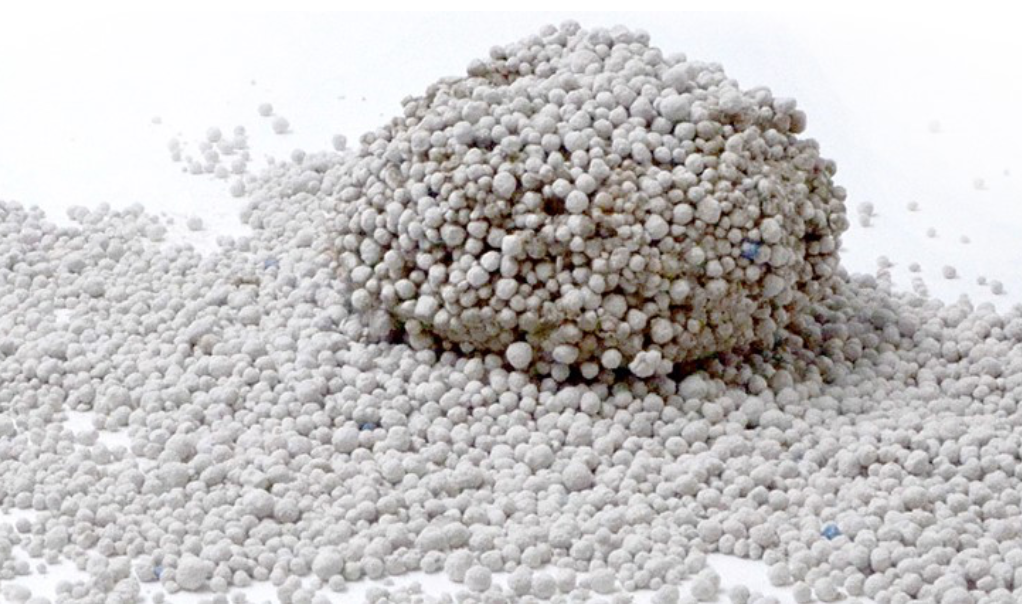 The bentonite is non metallic mineral,montmorillonite as the main mineral composition, structure of montmorillonite is 2:1 type crystal structure consists of two silicon oxygen tetrahedron sandwiching a layer of alumina eight body composition, due to the layered structure of montmorillonite crystal cell formation in the presence of some cations, such as Ca, Mg, Na, K, and the cation is not stable, easy to by other cation exchange, so it has good ion exchange property. The bentonite cat litter from the material that is suitable for most cats use, main component of bentonite cat litter is clay particles, the texture is more close to the sandy, from nature, the cat is easier to accept. The bentonite cat litter is dry, can quickly cluster after cat pees, and absorb the smell of cat excrement.           
Strong deodorization: the natural ingredients of bentonite to decompose odour, after absorbing the excrement of the cat, the faint scent of soil is released, keep the environment clean. 
Strong absorbability: bentonite has a strong absorption capacity, instant absorption, can provide a dry and refreshing convenient environment for the cat.                                                
No dust: the bentonite cat produced in our factory is tight, strong in grain and moderate in size. No matter how mischievous the cat is, there is rarely a dusty situation, which saves you the trouble of cleaning every day.