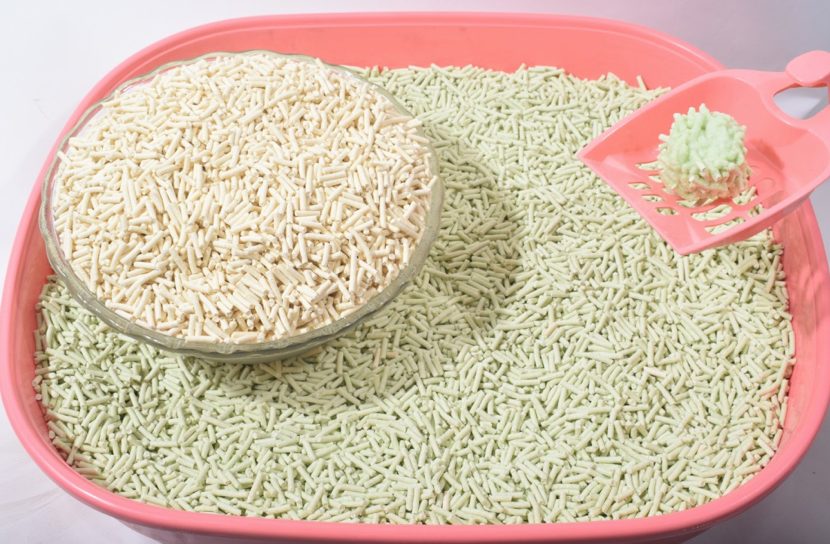 Safety: it is made of natural pine and is sterilized under high pressure. It is non-toxic and has no side effects.
Deodorizing ability: because pine itself has a strong deodorizing ability, after compression deodorizing effect is better. At the same time, the rosin contained in pine is a natural germicidal substance.
Water absorbing capacity: after the sawdust is compressed, its water absorbing capacity will be stronger. It has been proved that the water absorption rate of pine is 2-3 times higher than that of traditional cat sand, and the water absorption is very strong.
Easy to clean: when cleaning cat litter, clean the feces with a sand shovel and flush the toilet directly. After absorbing water, the sawdust becomes a powder, and the particles rise. By shaking the cat litter pan, the powder can be lowered.
Environmental protection: because the raw material of cat sand is pure natural pine, it can be used for flushing directly or as fertilizer, and can be decomposed in the natural environment. During use, no ore, no dust, keep the room clean. Easy to clean: this product through high pressure sterilization, oil removal. After absorbing water, it will become smooth, there is no adhesion problem, easy to clean, it is a kind of cat sand that a lazy person must choose.
Easy to clean: this product after high pressure sterilization, the oil stain loosens up, after absorbing water, it is oily, does not adhere to the cat's paw, does not stick to the body, easy to clean.