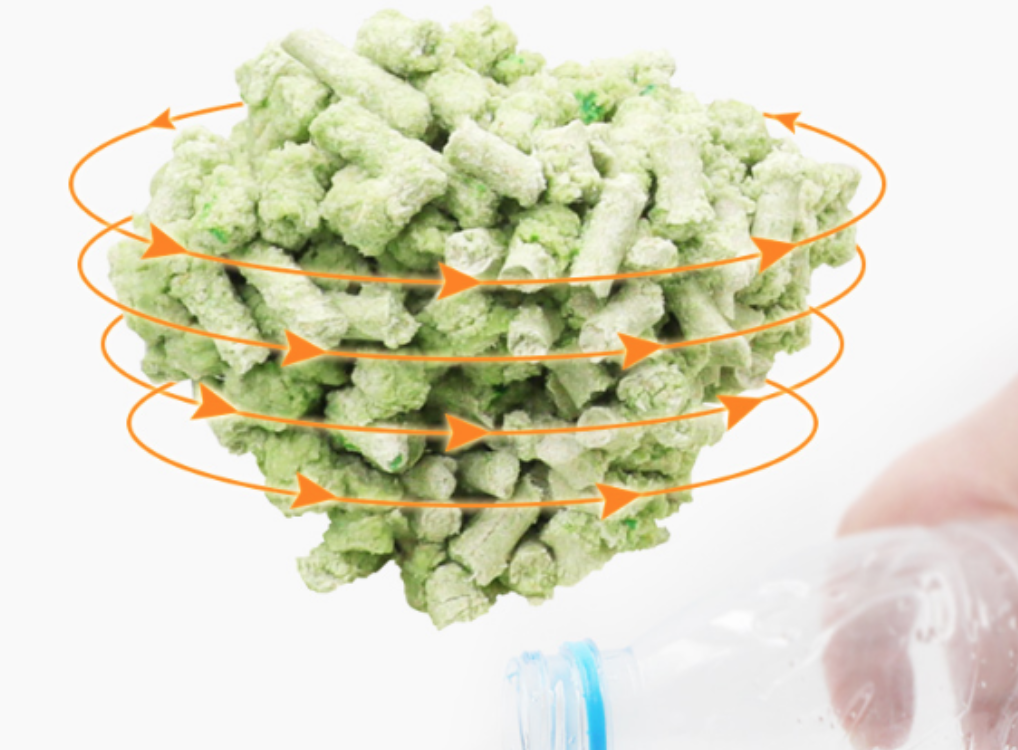 Garbage of the green tea cat is clean and easy to dissolve in water and can flow directly to the toilet, eliminating the need to carry it down without clogging. Because we are using natural sticky plants, so it is not easy for cats to keep themselves and clean their families.
Tofu residue, natural environment protection, green tea litter produced by edible. Dust, non-toxic, condensable, can be easily cleaned, can wash away to the toilet. It is a suitable choice for the indoor environment of the new era.
Our cat litter Green Tea advantage:
green environmental protection
safe and antibacterial
deodorization
super strong water absorption
natural dustless
Green Tea tofu litter practices
The odor absorption effect is better than that of the general sand and soil, and cluster is faster, and it is convenient for the owner to shovel it out.
Note: don't spread thick, 2~3cm is enough, because the  absorptive capacity of plant litter is very strong, very economical dosage. If spread too thick, then the old cat litter inside time is too long, then even the most powerful deodorant, touch those excretion every day, it's effect will also be worse. It is suggested that: a small number of times, add less litter.