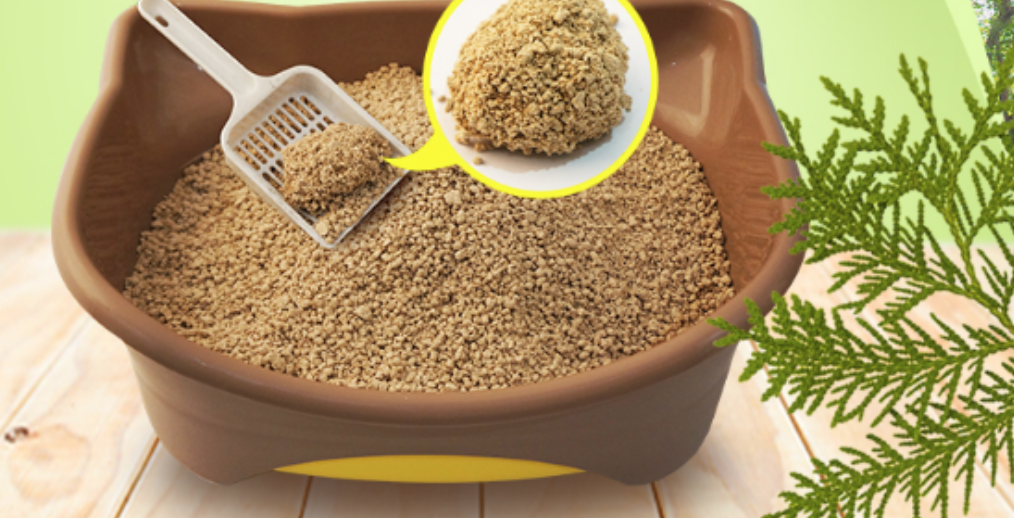 Let's talk about the pros and cons of corn waste. Benefits of using maize litter: the main attraction of maize litter is its biodegradability. It's made from corn, so it can be degraded to the ground like a corn cob. If you decide not to use clay cat litter, I believe corn cat litter will be a better choice. Another advantage is that corn cat sand does not produce dust, which is better than clay cat sand.
This means your cat can breathe freely without breathing in dust when she is in the toilet. The cat's palm lay comfortably on the corn pile. Maize litter not only can effectively remove odor and absorbing water, you can even call it rushed into the toilet, which means chose maize litter can get a lot of convenience, in short, if you want to be a green cat litter, do not produce dust corn never miss cat litter.
The method of using corn cat sands:
* corn sand is evenly distributed in cat litter box, about 2 cm above ground. Please note that note: corn cat litter absorption ability is very strong, if the cat litter shop is too thick, long time of cat litter box in the sand is too long, even stronger deodorant, daily contact with the feces, deodorant, such as the effect will be weaker. 
* when the cat litter absorbs waste water and condenses into clumps, remove the lump from the sand bowl. After the lump is clear, add the same amount of cat litter with milk. * when you find that there is only a small amount of cat litter and odour in the sink, it is recommended to replace all new cat litter. ( in order to ensure the clean living environment of cats, it is recommended to replace cat litter 2-3 times a month).