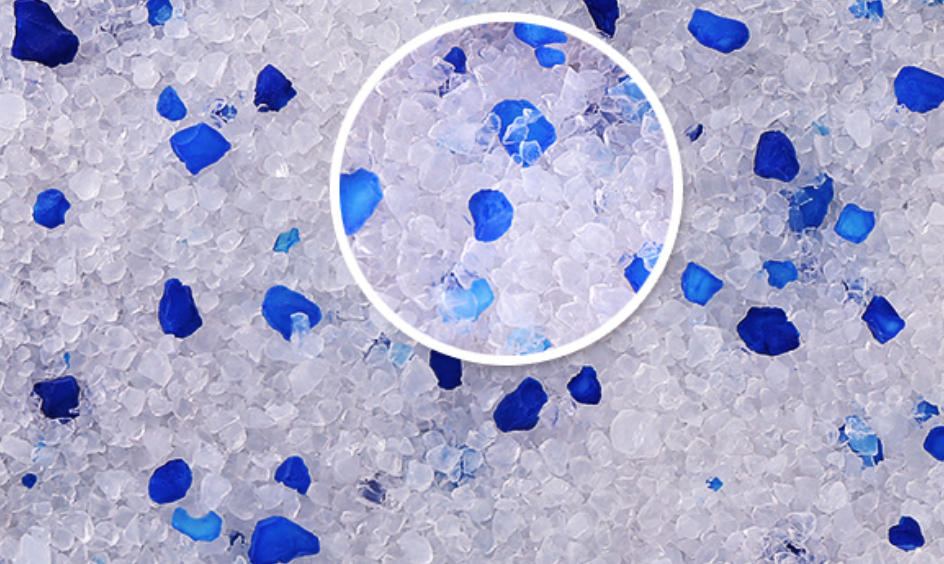 Silica cat litter is translucent beads or irregular particles, mildew, antibacterial, deodorizing effect etc.
Silica carbon profit is strong absorption, particle changes color after urine until 80% of the pelvis changes color, needs to be replaced. Obviously the intestine does not disappear, must be cleaned every day.
Advantage 1, strong deodorization. It can absorb odor ,keep your room air fresh
2, super-fast moisture absorption. It can quickly absorb urine and moisture in the intestine in a very short period of time; moisture absorption accounts for more than 80% of its own weight and remains dry.
3 The effect is persistent, 4 pounds / bag for a cat can be used continuously for more than a month.
4, strong antibacterial. Because the litter is dry, reduce the breeding of bacteria. If you are using an antimicrobial substance, it also has an antibacterial effect. Easy to take out. Silica carbon litter does not cling, no mark, no dust, light weight, less waste, waste can be taken as ordinary waste; practical and safe to use.